PROGRAM FOR 10TH CITTASLOW INTERNATIONAL GENERAL ASSEMBLY
TUESDAY 9 MAY 2017 (unofficial day)
6.00pm – 9.00pm - Aussie Barbecue The Patio 3 Curson Place, Goolwa (see Map "The Patio")
This was a relaxing get together with local Cittaslow members. A selection of BBQ meat and fish together with salads was served. Drinks and sweets were also available.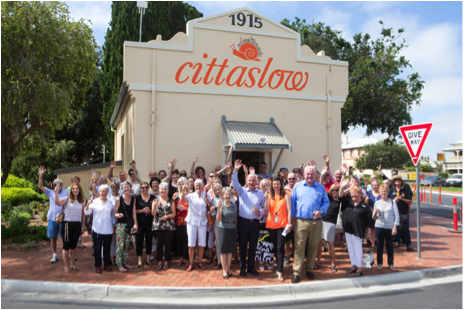 WEDNESDAY 10 MAY 2017 – Day 1
8.00am - Late Registrations Cittaslow Office
Cittaslow Corner, Cadell Street and Goolwa Terrace Corner
10.00am - Ngarrindjeri Smoking Ceremony
Welcome to Country
Cittaslow Park
Corner of Cadell Street and Crocker Street
10.45am - Walk to Centenary Hall, corner Cadell and Dawson Streets
Official Welcome by Alexandrina Mayor Keith Parkes and
Cittaslow International President Stefano Pisani
11.00am - Introduction of Delegates and newly accredited towns
Centenary Hall
11.45am - Walk to Goolwa Railway Station Goolwa Wharf
12 noon
12.15pm - Depart Goolwa Station on the Cockle Train
Group 1 alighted at Port Elliot Railway Station at 12.30pm to have the opportunity for shopping and exploring. A visit to the Southern Fleurieu Historical Museum.
Group 2 and 3 continued on to Victor Harbor Railway Station and arrived at 12.45pm. Group 2 could walk across the Causeway to Granite Island or catch the Horse Drawn Tram. Group 3 boarded the Big Duck for a sea tour. Delegates were asked to be prepared for cold weather as they were to be the edge of the Southern Ocean.
3.45pm - Groups 2 and 3 departed Victor Harbor Railway Station
3.55pm - Group 1 joined the Cockle Train at Port Elliot Station
4.15pm - All arrived back at Goolwa Railway Station with time to rest, explore the town or relax at The Patio
7.00pm – 9.00pm - Mayoral Reception Signal Point In the presence of His Excellency, the Honourable Hieu Van Le AC, Governor of South Australia
Food and local wines were provided.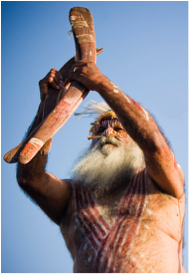 Welcome to Country Ceremony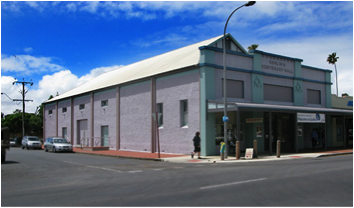 Centenary Hall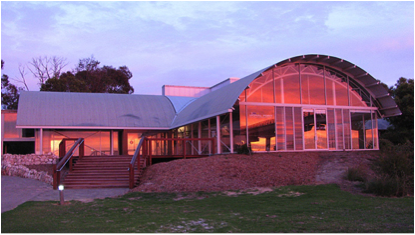 Signal Point
THURSDAY 11 MAY 2017 – Day 2
9.00am - Grow Free by Andrew Barker Centenary Hall. Grow Free is a local community group based on the philosophy that food should be freely given rather than sold.
9.45am - Blue Economy Challenge presentation by children of Victor Harbor High School.
10.15am - Walk to Signal Point
10.30am - Expo – Local producers, artisans Signal Point
Local food producers, artists, craftspeople presented their produce, unique local products together with local indigenous basket weaving.
12 noon - Lunch
Freshly cooked local Fish and Cockles served by Bombora at the Wharf Barrel Shed, Goolwa Wharf
1.00pm - Choice of Cittaslow Themed Tours
Option 4 - History/Arts/Tourism – Delegates boarded the Paddle Steamer Oscar W for a trip on the River Murray, returning to Signal Point for a session of Ngarrindjeri basket weaving with Auntie Ellen.
Option 5 - Nature/Environment – Delegates were taken to Mundoo Island and introduced to the last station on the Murray. This is a working farm with Angus cattle, Dorper sheep and Arabian/ Australian stock horses plus an environmental treasure house of local birdlife.
Option 6 - Nature Tourism – Delegates boarded the 'Spirit of the Coorong' boat and experienced the unique Ramsar area of the Coorong. They crossed through the Barrages that separate the sea water from the freshwater.
5.30pm - Time to rest, explore the town or relax at The Patio
7.00pm – 10.00pm - Dinner – Choice of Restaurants, Various location or dine with your host if Homestay,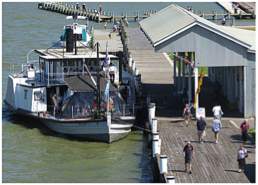 Oscar 'W'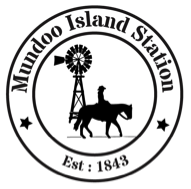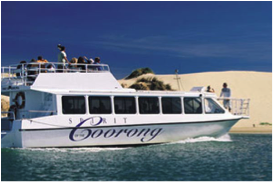 Spirit of the Coorong
FRIDAY 12 MAY 2017 – Day 3
8.00am – 1.00pm - Assembly Centenary Hall
1.00pm Lunch – World Food Centenary Hall
2.30pm - Regional Touring
Environmental Tour
Investigator College Sustainable Living Eco-Centre in Currency Creek, Waste and Recycling depot, Goolwa Beach
Nature Tour
Community Garden,Urimbirra Wildlife Park, Alexandrina Cheese tour Langhorne Creek Wine Region Tour
Langhorne Creek tour
6.00pm - Return to accommodation, rest, prepare for Dinner
7.00pm – 10.00pm - Final Dinner Fleurieu Function Centre
Lantern snails were made for the Assembly by the children from the Goolwa Primary School. A sail past of fairy light boats was an added attraction.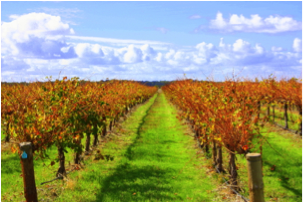 Map of Key Event Locations