Around Goolwa with History Week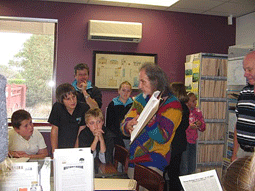 History Week in South Australia is the last week of May. The historic river port of Goolwa will celebrate its heritage with AROUND GOOLWA. This is a series of events where visitors and residents can explore the buildings in Goolwa and discover some of their secrets.
This event has now become History Month - a Festival of History in South Australia - About Time.
Some of the events included a Wrecks and River boat cycling tour, a Beatles night, tours of the Australasian, a Ghost Tour of Goolwa, Mundoo Island tours, Graze Around Goolwa gastronomic tour and projects for primary school students and the History Room, Picnic in the Park and the Living Legends of Goolwa History Dinner.