Become a Member
Membership in Cittaslow Goolwa is open to anyone who is interested in supporting our goals and wanting to participate in our activities.
There are four categories of annual membership:
| | |
| --- | --- |
| Adult | $20 |
| Family | $30 |
| Concession/Pensioner/Junior | $15 |
| Business/Community Group | $40 |
To become a member you will need to fill in an application form and pay the appropriate fee.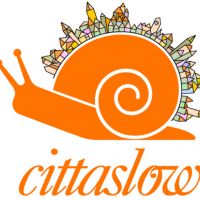 On receipt of your application it will be presented to the next Management Committee meeting for formal acceptance. The Membership Team will then send you an acknowledgement email and follow this with a 'Welcome' email and you will automatically be placed on our email list for general member updates.
There are a number of special interest groups mentioned on the application form. If you indicate your interest by marking the appropriate box on the form, you will added to that email list for you to stay across these activites and participate where you can.
All members of Cittaslow Goolwa are required to abide by our Code of Conduct - which is simply to treat each other with respect.