Cittaslow adopts a road!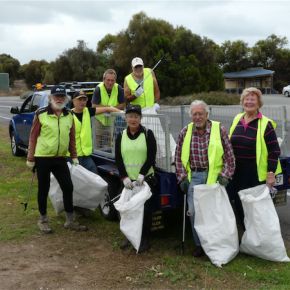 Cittaslow Goolwa has 'adopted' a section of Randell Road, the road that joins Hindmarsh Island to Goolwa via the bridge.
Adopt A Road is a program conducted by KESAB with local community groups as part of the Road Watch program. The program is aimed at increasing the natural beauty of our community and information gathered as part of the program assists in identifying litter issues and directions for future environmental planning.
The Cittaslow Community Clean Up Team got together on the 9th of May and will continue to meet each month in the car park next to Landcare, just over the bridge on Hindmarsh Island.
This activity is in line with Cittaslow principles that emphasise the need to work for a more sustainable environment.
More information is available at www.cittaslowgoolwa.com.au